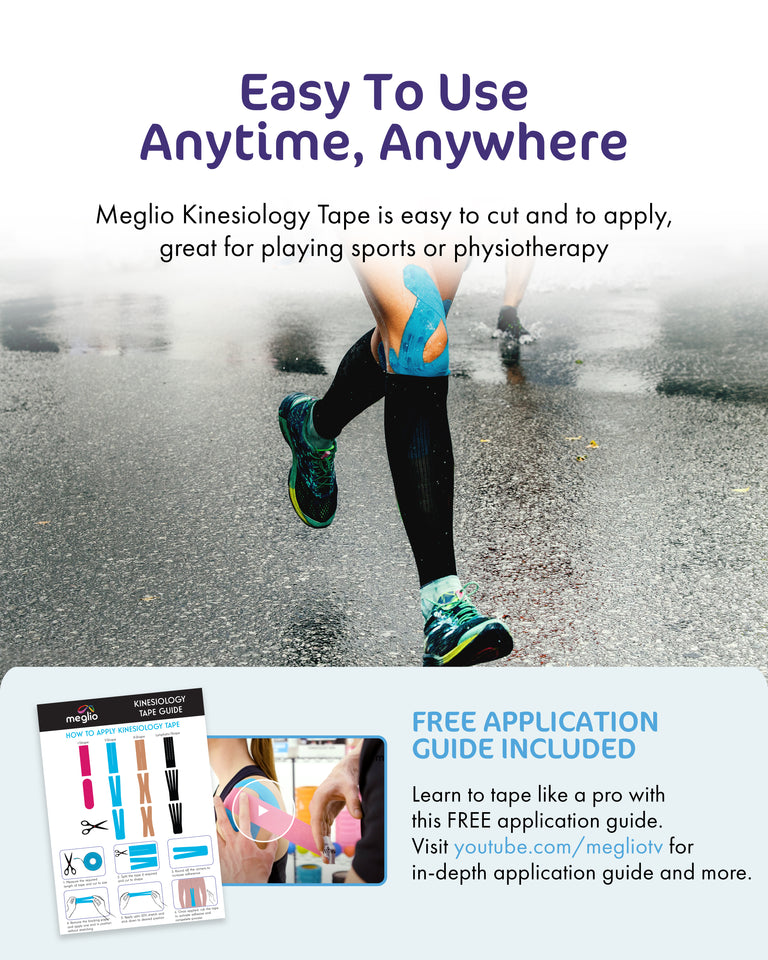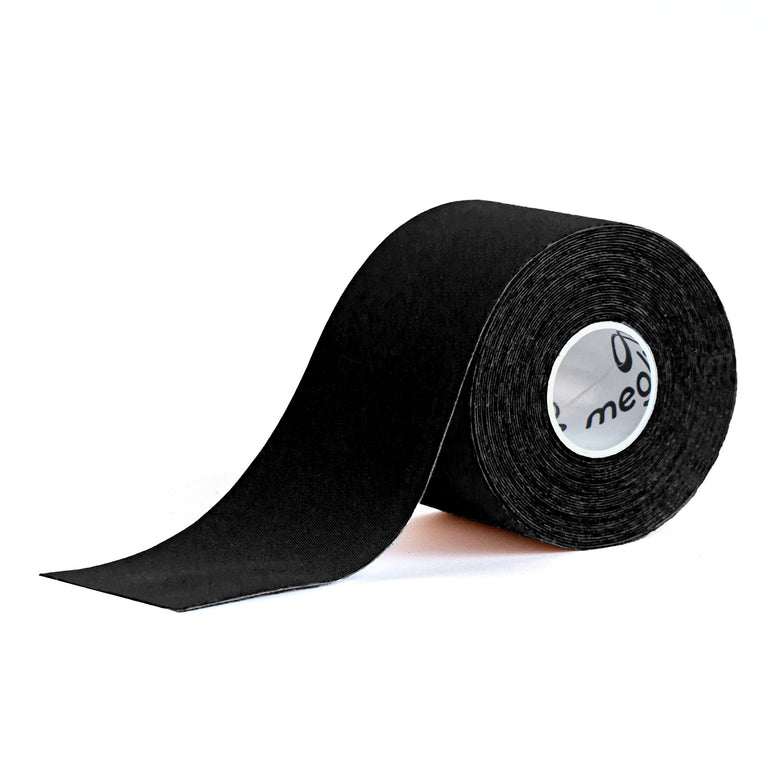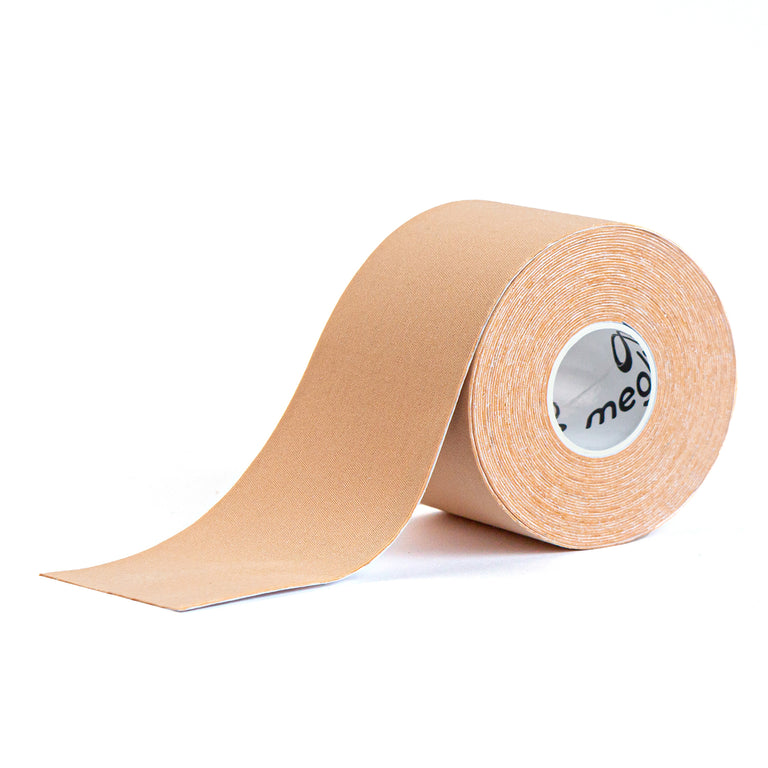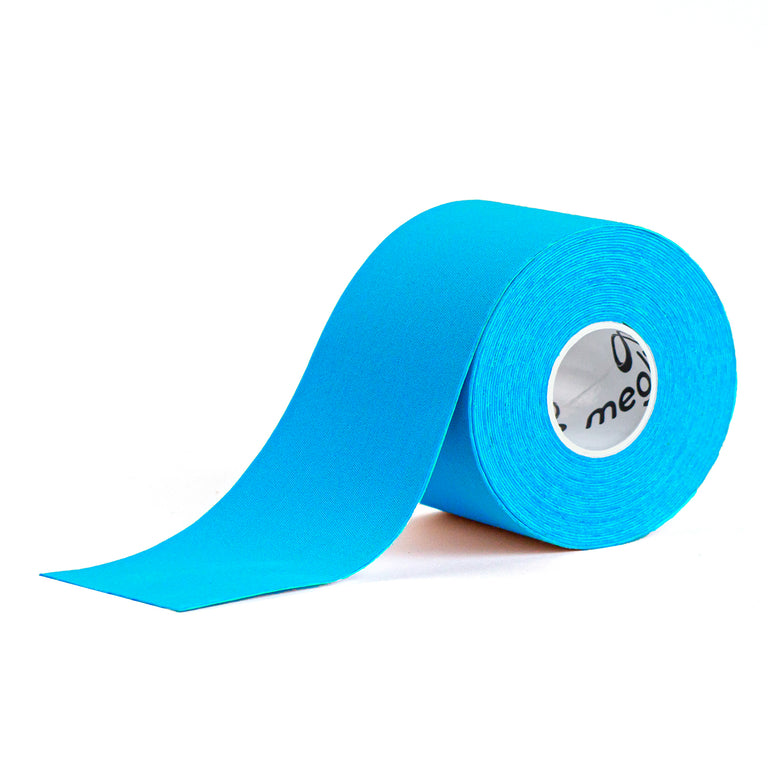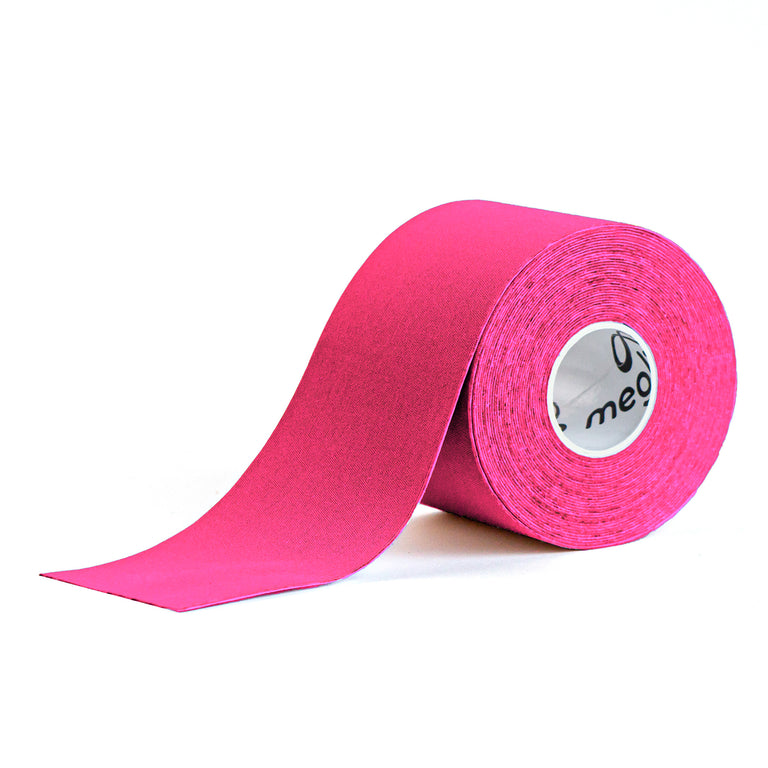 Kinesiology Tape 5m x 5cm (Uncut)
90 day guarantee
Dark Blue
Orange
Dark Green
Light Blue
Beige
Black
Pink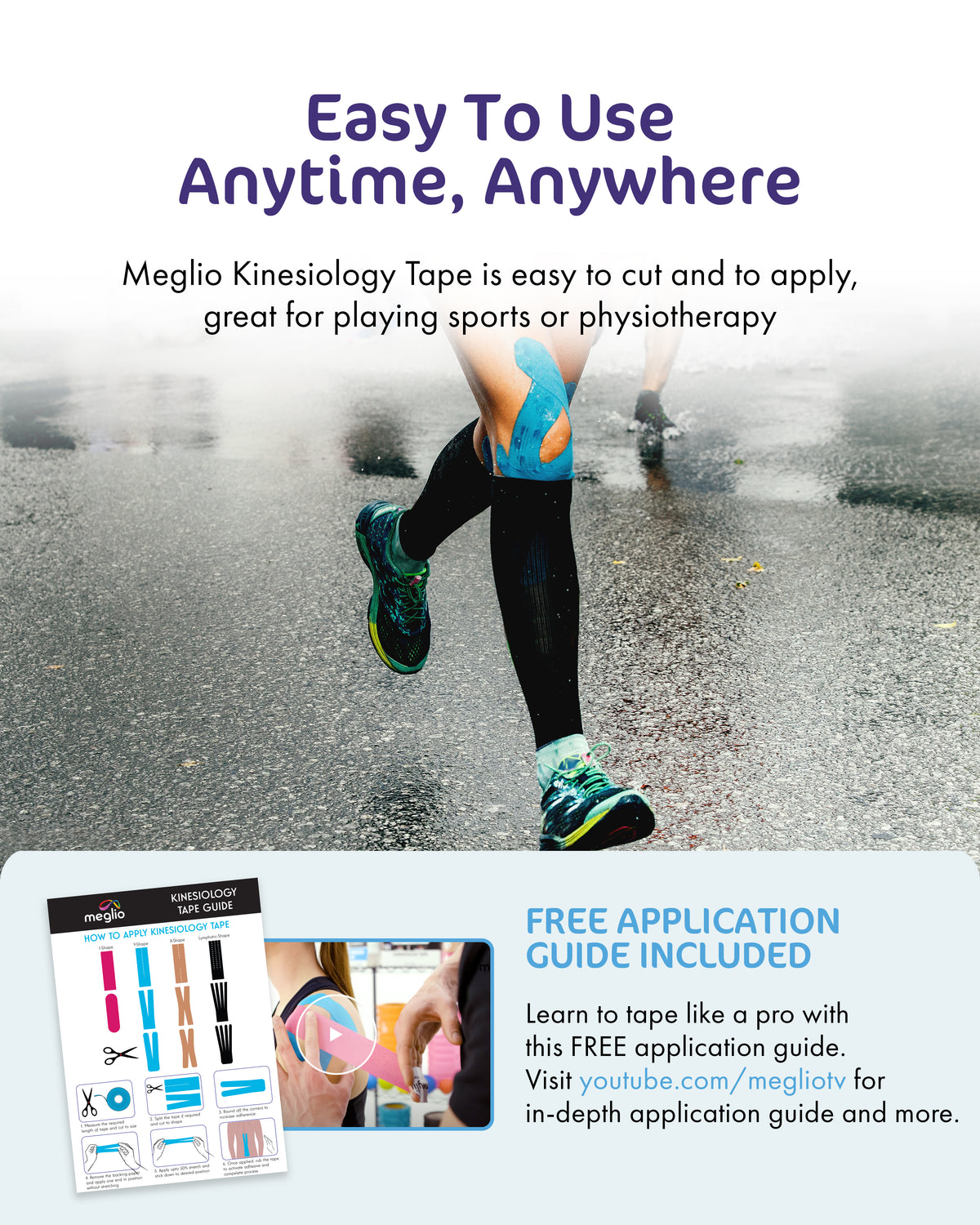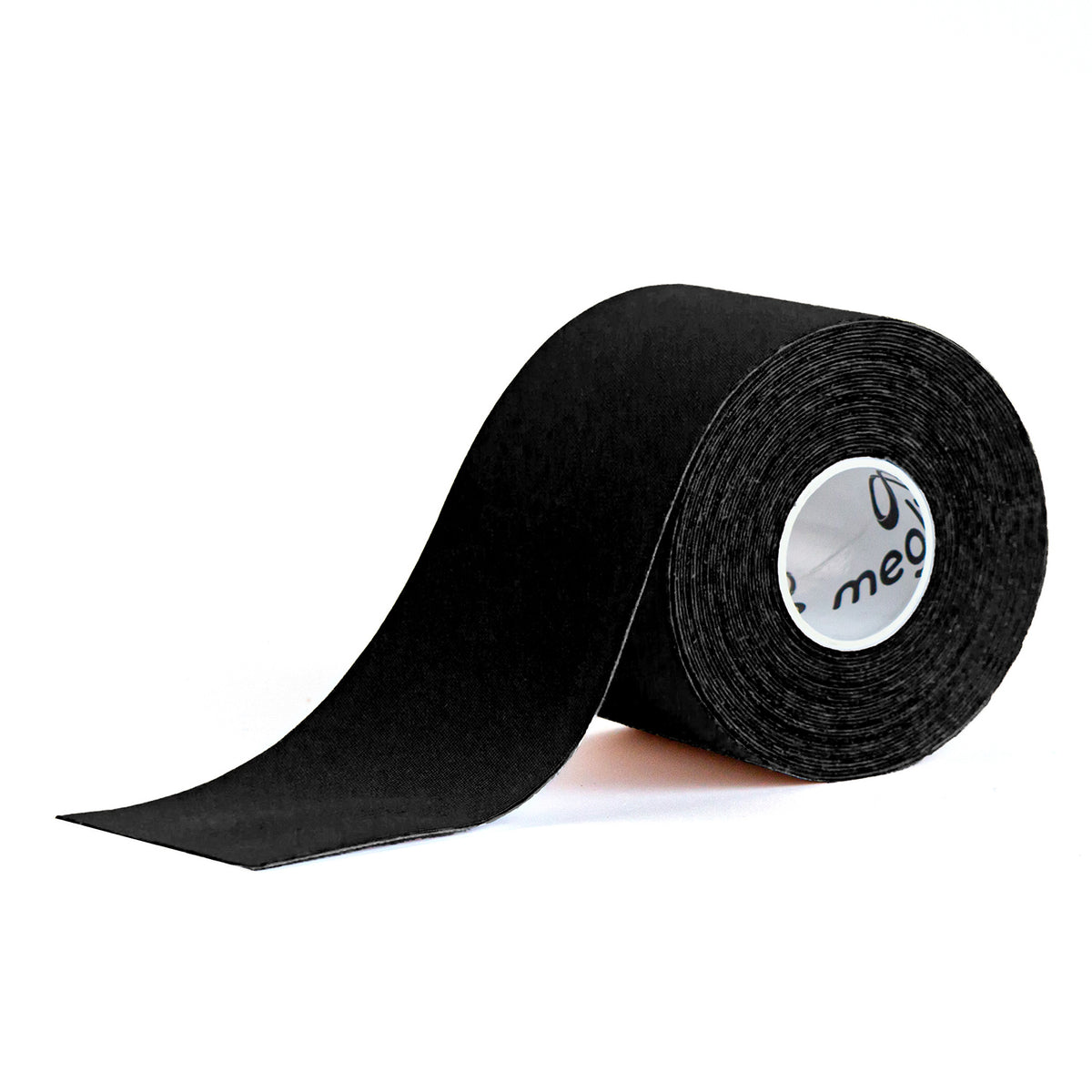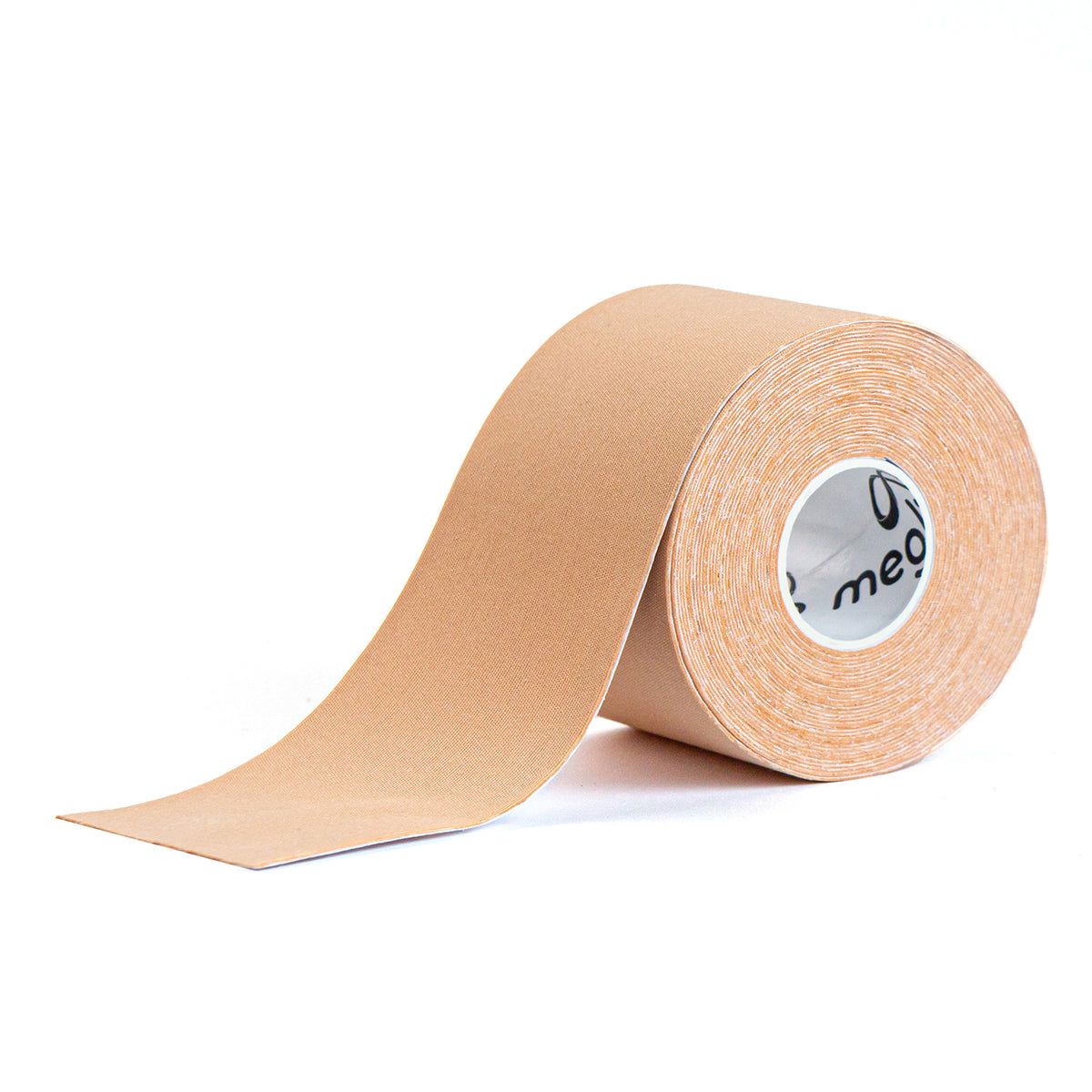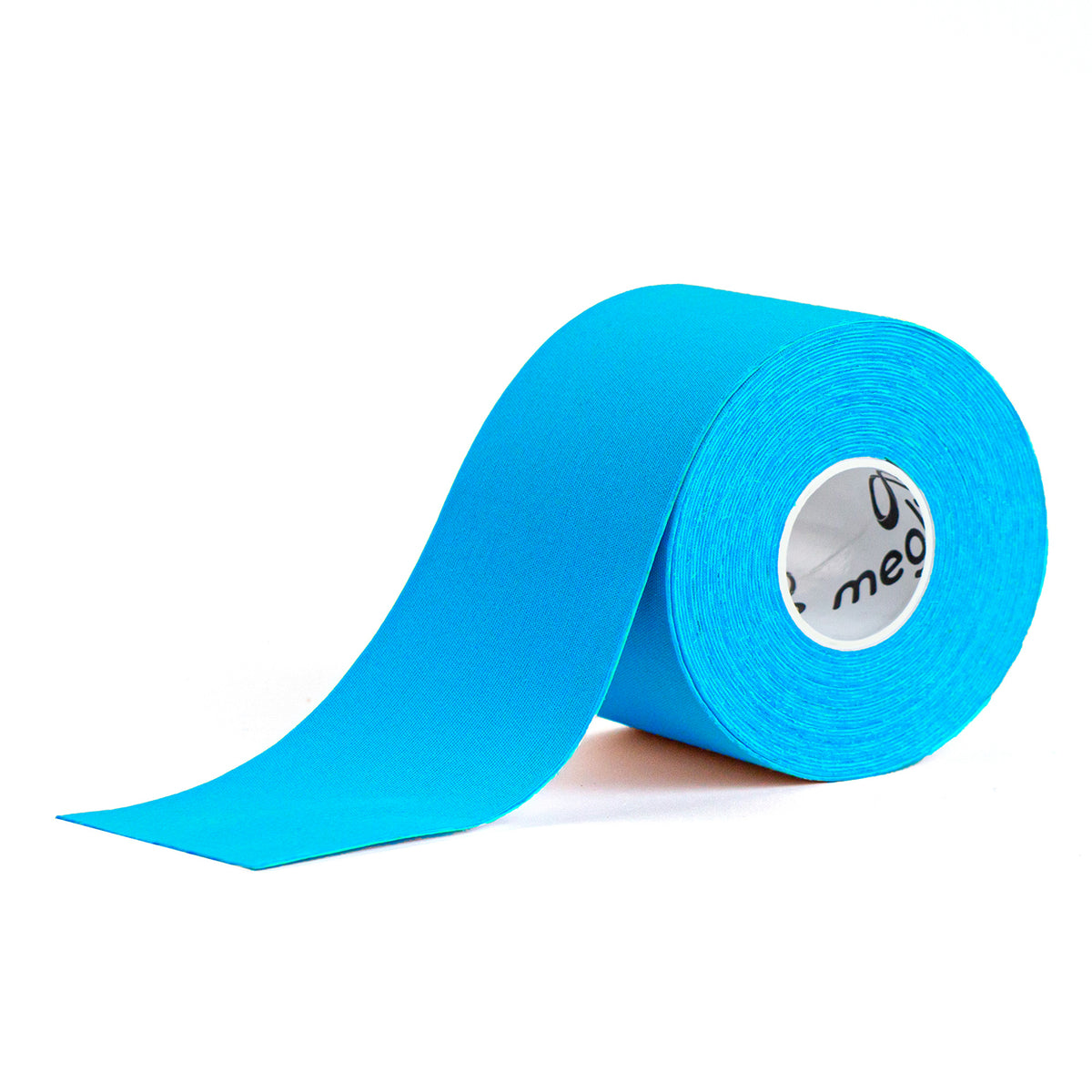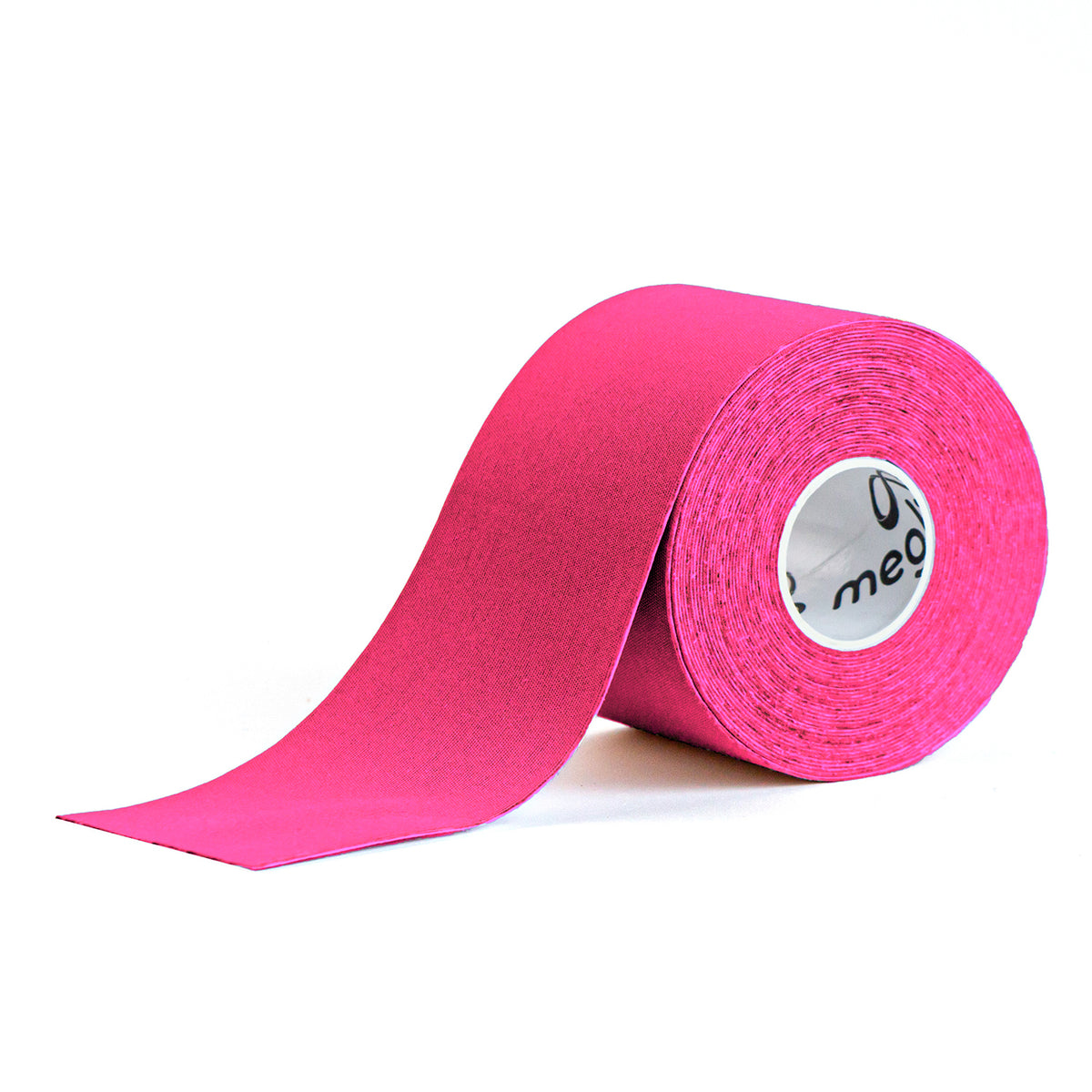 Designed by physiotherapists and sports scientists, Meglio Kinesiology Tape is hypoallergenic, lightweight and flexible. The tape is strong enough to defy body movements, perspiration and wet conditions. It's latex-free, constructed from natural cotton which makes it gentle on the skin and suitable for most skin types. Our Meglio K-Tape is comfortable and stretch nicely on the skin promoting blood flow and increasing mobility. You will get all the freedom you need to continue exercise or day-to-day activities without restricting your movement.
The tape has been vigorously tested to ensure that it not only supports tender areas but also stimulates blood circulation and lymphatic drainage for reduced swelling and faster recovery.
Meglio Kinesiology Tape comes with a FREE How To Guide demonstrating how to apply the tape. You can also download the guide here. 
| | | |
| --- | --- | --- |
|    | | |
| HYPOALLERGENIC AND LATEX FREE | FREEDOM OF MOTION | WATER-RESISTANT AND LIGHTWEIGHT |
| Safe and effective design is constructed of latex-free materials and is non-irritating and allergy tested for sensitive skin types. | All the freedom you need to continue your exercise without restricting your movement. | Meglio Kinesiology tape is lightweight and strong enough to stay on even through sweat and humidity. |
What is Kinesiology Tape used for?

Kinesiology tape can be used to prevent, but also aid your recovery from a number of injuries. It is commonly used on the following areas:
Achilles, Back, Hamstrings, Knees, Neck, Quads, Rotator Cuff, Shin Splints, Shoulders and more.
How to apply the Kinesiology Tape? 
We have developed an easy to follow step by step guide on how to apply Kinesiology Tape. Also it is completely FREE!
Click here to watch our video guides and applying the tape.
Can I apply the tape by myself?
You can apply Kinesiology Tape yourself. There a are certain areas which you will need someone to help you with the application, such as elbow, neck back and shoulders. 
How long the Kinesiology Tape last?
Overall it depends on how the tape is applied and the area which it has been taped. It is important to round the edges of the tape and rub gently the kinesiology tape after application to activate the adhesive. Make sure you apply the tape at least 20 minutes before any exercises or sporting activities. The other factor which can affect the lasting of the tape is the area of application. Certain areas and body parts, such as knee or ankle experience more movement than others. If applied correctly Meglio Kinesiology Tape will last between 3-5 days. 
Can I take a shower with Kinesiology Tape?
Yes, Meglio Kinesiology Tape is water resistant. You can shower or swim with the tape. After shower or swim, make sure you use a towel to dry the kinesiology tape. Do not use a hairdryer to dry the tape.
How to remove Kinesiology Tape?
Remove the tape in the same direction of the hair growth. Apply baby oil which will help dissolve the adhesive. We do not recommend using water as the Kinesiology Tape is water resistant and the water will not help. 
What is the difference between the colours of the tape?
The colours of the Kinesiology Tape are purely for aesthetics, all tapes have the same properties, strength and resistance.