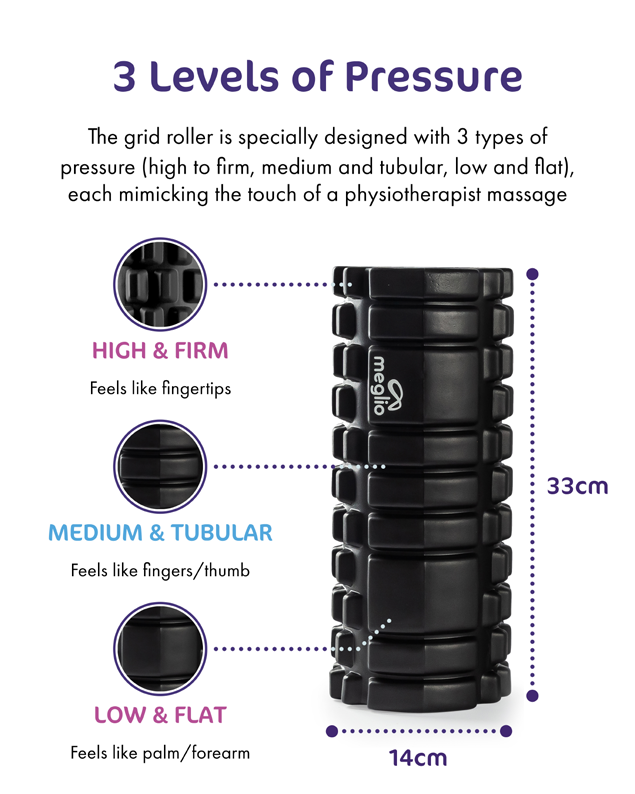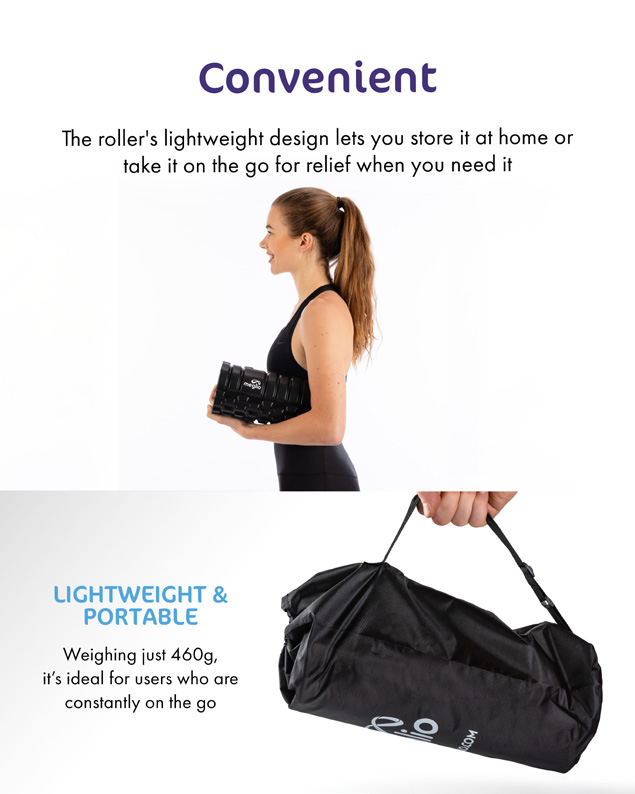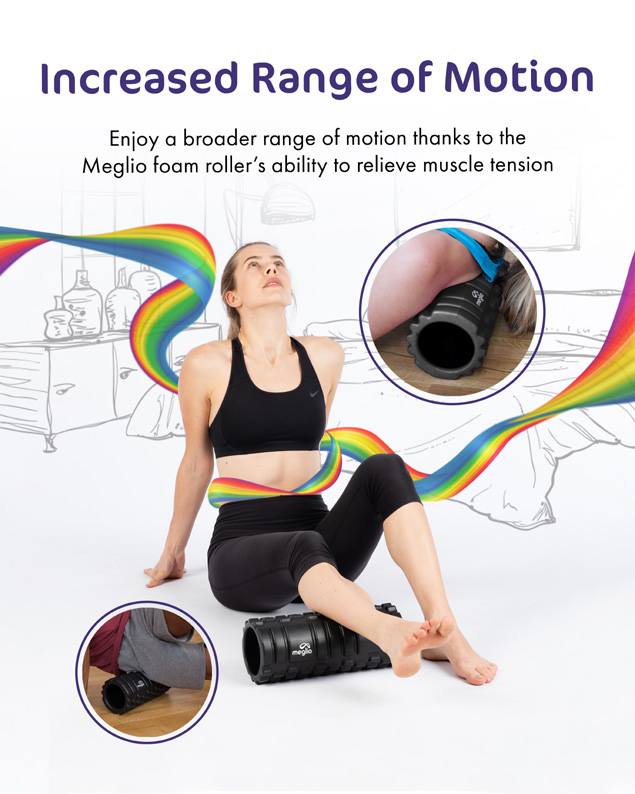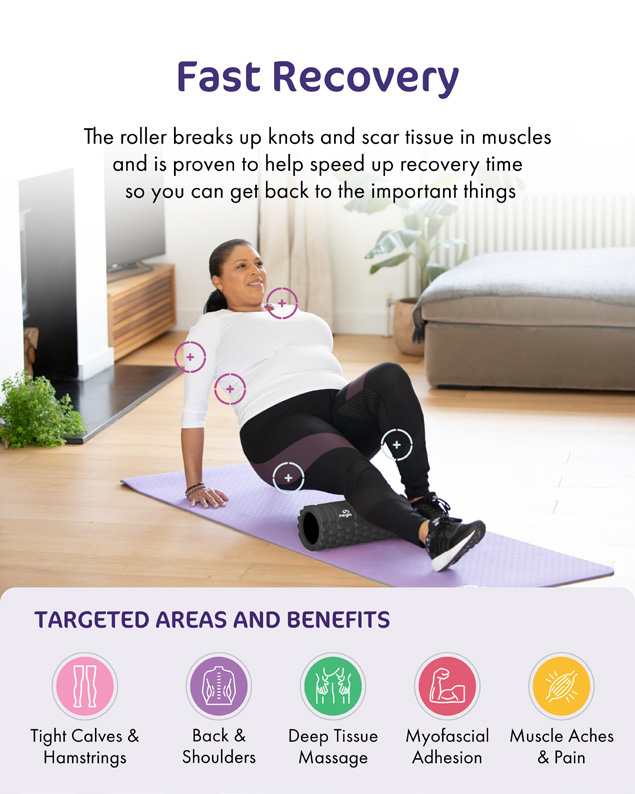 Grid Foam Roller - Deep Tissue Muscle Massage Roller
90 day guarantee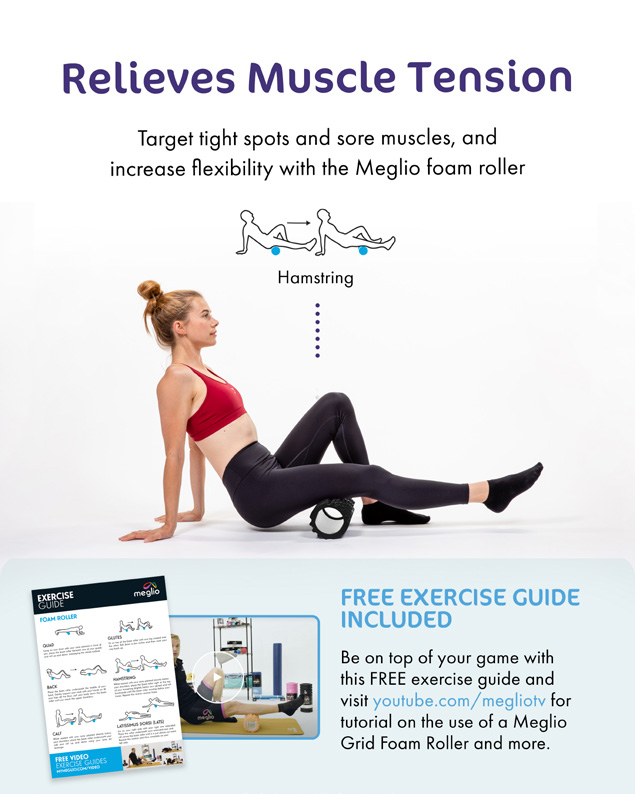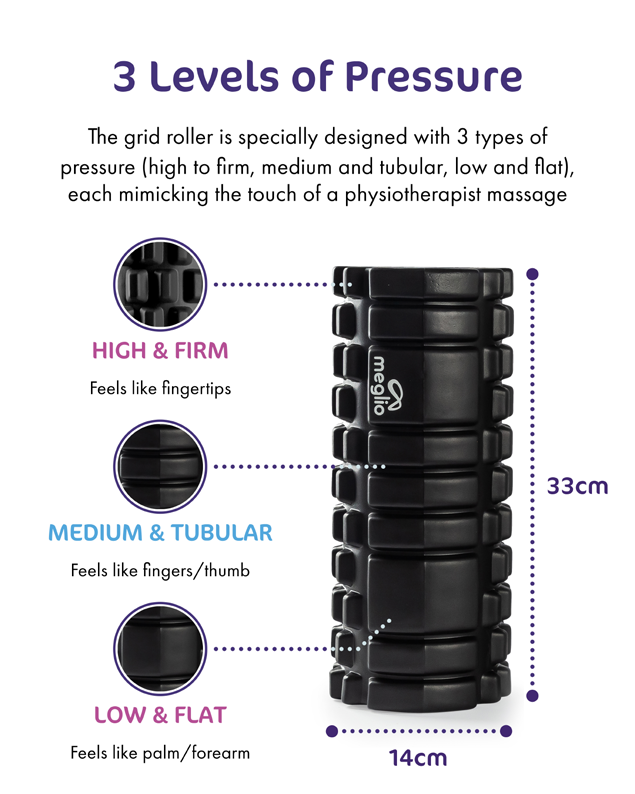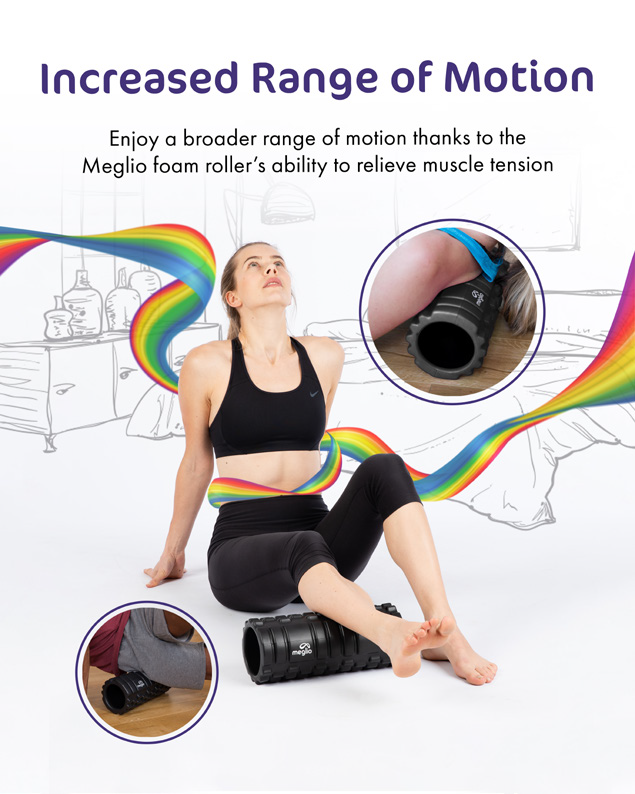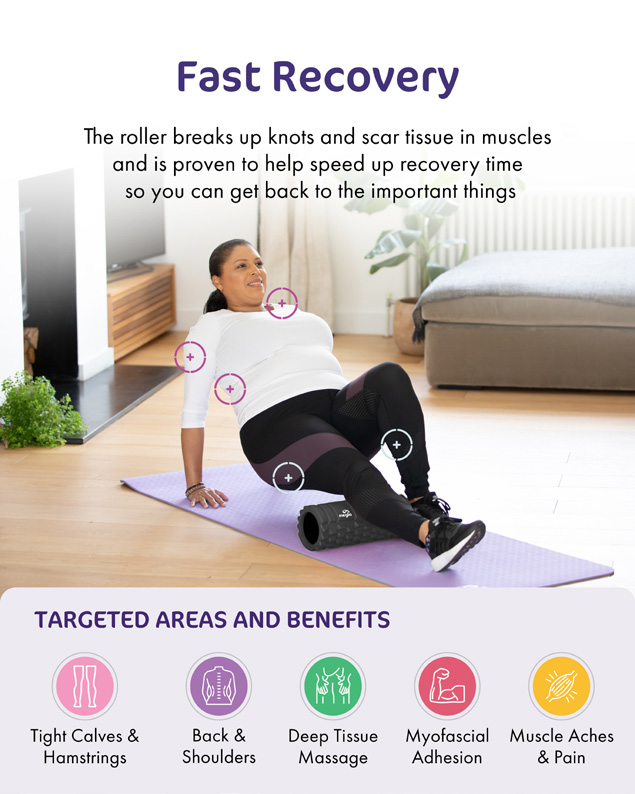 Find your foam rolling groove with our grid foam roller.
The 33cm x 14cm roller uses Matrix technology with three different textures and grooves that allow for three different types of massage methods.
Whether you're rolling it over tired muscles or looking for more targeted pressure to relieve knots and kinks, the patterned design mimics a massage therapist's hands and allows you to adjust the intensity.
Perfect for the larger muscle groups, the grid foam roller acts like a sports masseuse at a fraction of the cost and helps channel blood and oxygen needed to repair muscles while reducing scar tissue formation.
 We suggest using it for the IT Band, Calves, Glutes, Quads, Back and Shoulders. But please go slowly and savour the beat! 60 seconds of slow rolling on each area will be more effective than five minutes at a faster frequency, giving your soft tissue the maximum benefit.
| | | |
| --- | --- | --- |
|   | | |
| INCREASES CIRCULATION | FREE EXERCISE GUIDE INCLUDED | RELEASES TENSION |
| Meglio Foam Rollers promote circulation throughout the body. Better circulation means better performance and a superior range of motion. | Be on top of your game with this FREE exercise guide and learn how to use our Grid foam roller in no time. Contains 6 of the best foam roller exercises to get you started. | The Meglio Foam Roller helps loosen tight muscles, reduce muscle adhesions and scar tissue formation, increase flexibility and prevents muscle stiffness and injuries. |
  

FASTER RECOVERY

Meglio Grid Foam roller is for anyone who exercises regularly or has muscle tightness, imbalances or a history of injury, the self-massage washes the acid away by recruiting fresh blood and nutrients to the fatigued muscle groups, equally proven to help speed up injury recovery.