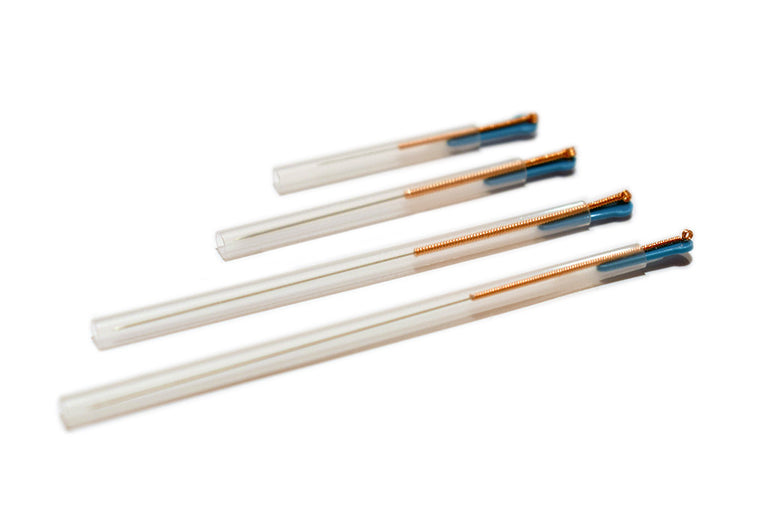 Sterile Acupuncture Needles Medical Grade Stainless Steel. Copper Handles
90 day guarantee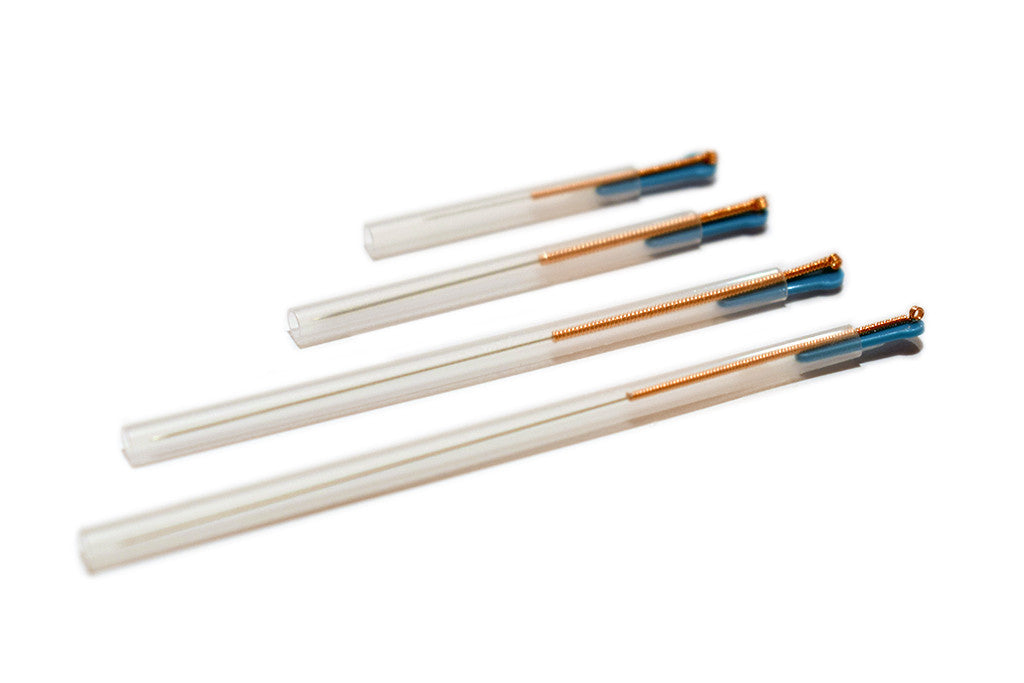 Sterile, premium quality and approved by the NHS, our medical-grade stainless steel needles are designed with qualified acupuncturists in mind.
We stock 16 variations of common length and diameter acupuncture needles. All of our needles can be supplied in boxes of 100 or 600 and are individually packed and completely sterile.
Each needle comes with a guide tube and all are copper handled, which gives the needle a certain softness and flexibility. This allows a sensitive, experienced acupuncturist to directly feel a patient's response to a treatment and to control the intensity of needling.
The guide tubes are designed to safely and easily tap the needle into the correct position while the medical grade stainless steel ensures it will slide in smoothly without buckling.
EAZ562

| | | |
| --- | --- | --- |
|    | | |
| COPPER WIRE LOOP HANDLES | INDIVIDUALLY PACKED WITH GUIDE TUBES | MEDICAL GRADE STEEL |
| The copper wire looped handle provide a strong handle to hold the needle and provide less buckling. | The guide tubes are designed to safely and accurately tap the needle into the correct position. | Our needles are made from high quality medical grade steel to allow control during the manipulation of the needle. |
PLEASE NOTE: NEEDLES CAN NOT BE RETURNED